30 Days of Savings Challenge
Challenge yourself to save $100 this November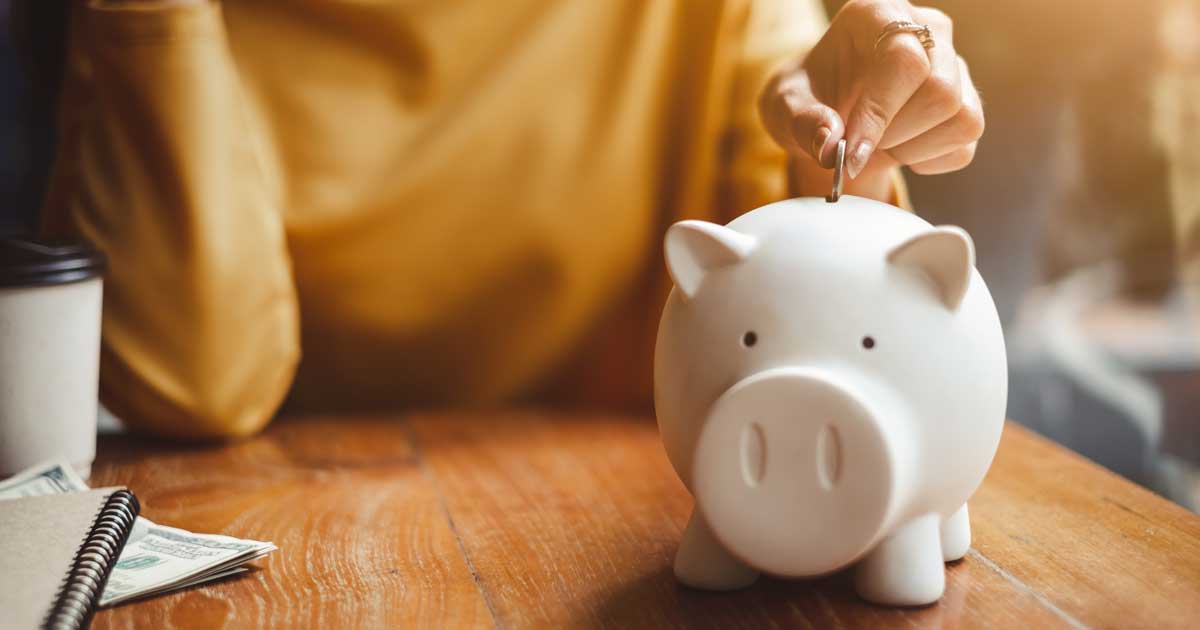 We could all use some financial slack this holiday season. Give yourself the gift of savings by joining us on November 1 for the start of our 30 Days of Savings challenge with the goal of saving $100 during the month of November. Screenshot the challenge card below for reference and keep up with us on Facebook for weekly check-ins.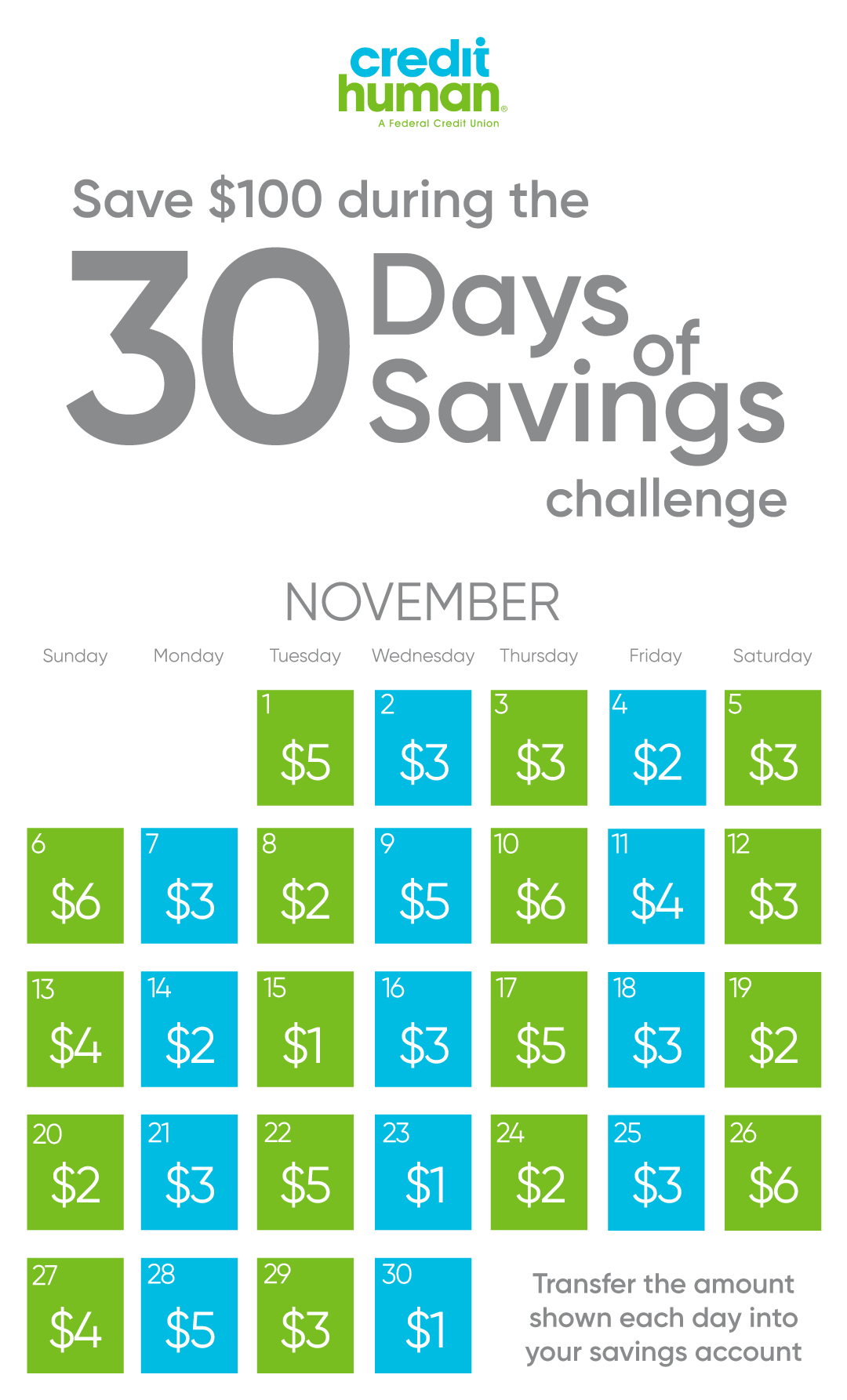 Our free spending plan can help get started by helping you identify what you have coming in and going out. Put some of your financial slack in your savings account to stay in control of your financial health this holiday season.

We want you to enjoy the holidays without risking your financial health. Visit your neighborhood Financial Health Center or make an appointment with a Member Relationship Specialist for financial guidance.