End the Year Right with This Financial To-Do List
Check off these tasks to close out your 2022 financially stronger.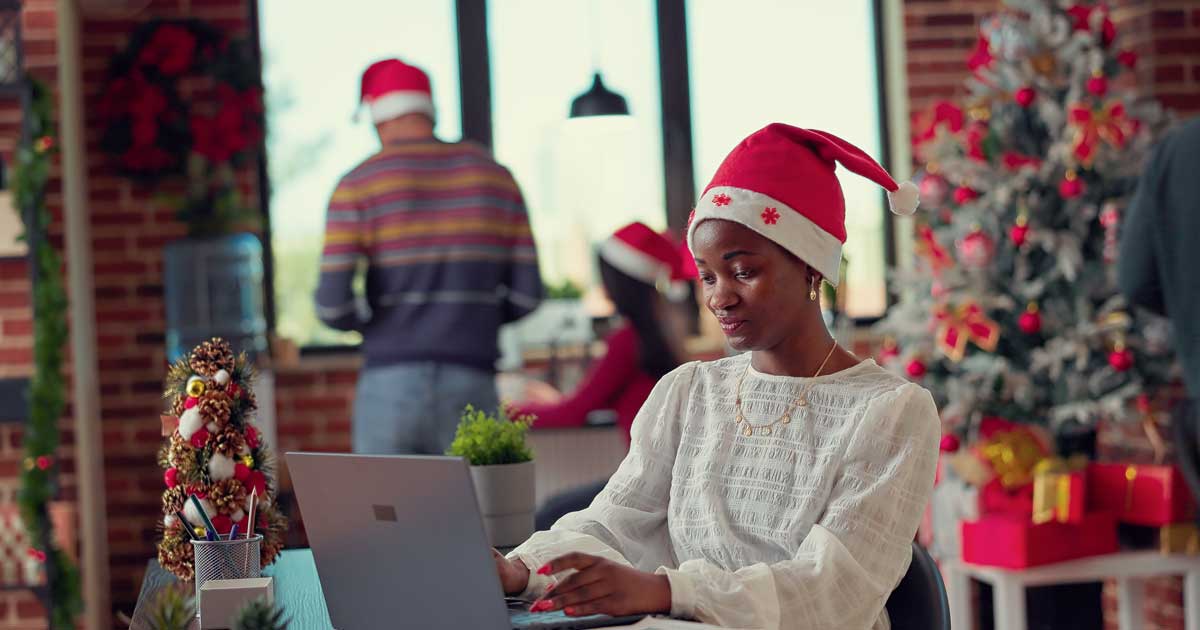 As 2022 comes to an end, it's easy to get caught up in the whirlwind of planning for the celebrations and holiday related travel this time of year can bring. It can be difficult sticking to a spending plan established earlier in the year but it's never too late to start taking control of your financial health. Close out your year financially stronger by checking these tasks off your to-do list.
Review spending plan. While this is good practice to do this a few times throughout the year, December is a good time to assess your spending plan since you can get a full year review of your spending and savings habits. Things like insurance rates, grocery costs, streaming service subscriptions and utilities tend to rise year over year – especially when inflation is high. Adjust for any expenses that may have changed over time and plan what financial goals you want to work towards in the new year like paying towards holiday debt or achieving a savings goal.
Request your credit report. Checking your credit reports regularly can help you understand what information potential lenders and creditors see when you apply for credit, as well as ensure all your information is complete and accurate. You're entitled to a free copy of your credit reports every 12 months from each of the three nationwide credit bureaus – Equifax, Experian and TransUnion. You can do this through annualcreditreport.com. To dispute an error on your credit report, contact the credit reporting company and the company that provided the information in writing explaining what you think is wrong and include documents to support your dispute. You can find tips on how to communicate with creditors here.
Manage 401k contributions.
The last day to make contributions to your 401k is December 31. So if you can max out your 401k contributions through your employer, now is the time to do so. Contact your retirement plan administrator to find out how much you've saved so far this year and adjust accordingly.
Use FSA balance.
Some Flexible Spending Accounts (FSA) have a "use it or lost it" provision. If your plan cannot carry over into 2023, you need to spend the remaining balance before the end of the year.
Complete open enrollment.
For some of us, the end of the year means selecting important benefits like health insurance for the following year during open enrollment. If you haven't already, make it a priority to complete your employer's open enrollment so that you can secure benefits for 2023 that fit your needs.
Review insurance policies.
Review your home, auto and life insurance policies to ensure they still meet your needs. Check to see if you have enough coverage or if you need to adjust your deductibles. Sometimes rates will become more competitive than when you previously signed on to your current insurance policies, so it doesn't hurt to shop around.
Our Financial Health Center experts are ready to meet with you to discuss your unique situation and help you feel more hopeful about it going into the new year. Make an appointment or stop by a Financial Health Center in your neighborhood.