Stay protected with your Credit Human Mastercard
Learn about the security features that keep your purchases safe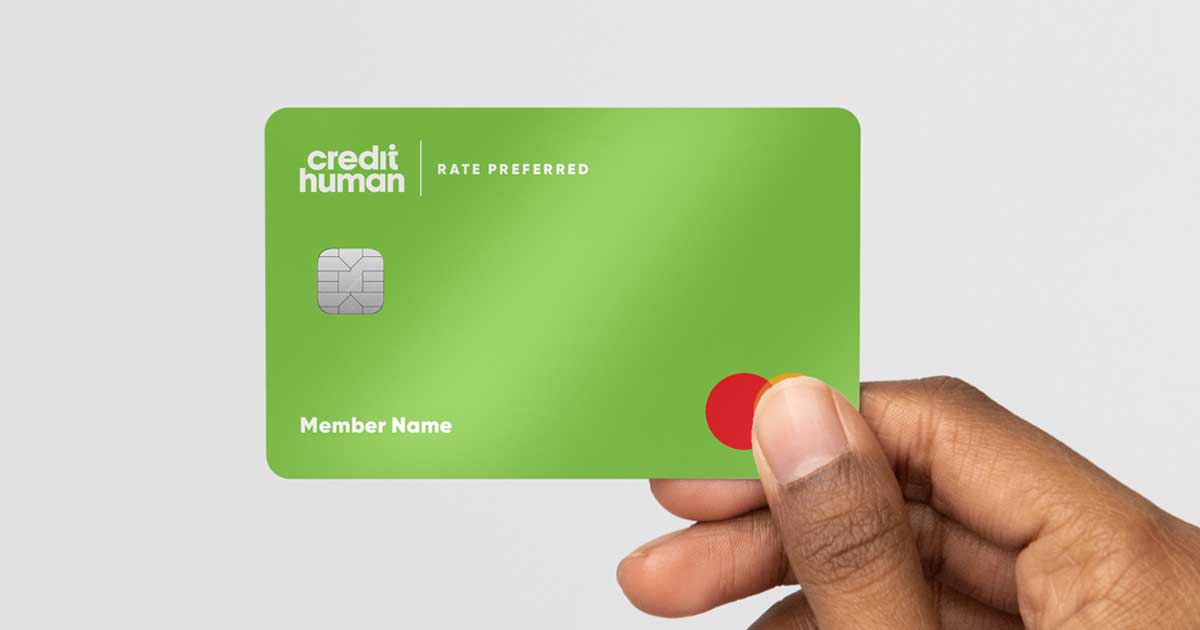 Your security is a crucial aspect of every digital transaction and should be a significant consideration when choosing a debit or credit card. The
Rate Preferred Mastercard
,
Reward Preferred Mastercard
, and
Credit Human debit card
offer many security benefits that can give cardholders peace of mind to make confidence purchases. Here are some of the free security features available to you.
Mastercard ID Theft Protection.
Mastercard ID Theft Protection alerts you to possible identity theft by monitoring the surface, dark and deep web, searching for compromised credentials and potentially damaging use of your registered personal information. It also provides you with resolution services should you find yourself a victim of identity theft. If you are already a Mastercard cardholder, you can activate theft protection
here
.
Price Protection.
If you see a lower price in a printed advertisement or non-auction internet advertisement for a product you purchased with your debit or credit card, the difference is covered up to $250 for eligible items.
Extended Warranty Services.
Your Mastercard debit and credit cards automatically double the original manufacturer warranty up to a maximum of 12 months on most items you purchase. In eligible cases where you purchase a service contract or optional extended warranty, your card can extend coverage for an additional 12 months.
Identity Theft Resolution.
As a Credit Human Mastercard debit or credit cardholder, you get access to personal identity theft resolution services. You will be provided with an identity theft resolution kit, affidavit assistance, credit card reporting agency notification and alerts, assistance with card replacement, and education on identity theft prevention. These services are free of charge to eligible cardholders.
EMV Chip Technology.
EMV chips are tiny computer chips embedded in debit and credit cards that create a unique code for each transaction, making it difficult for fraudsters to steal card information.
Zero Liability Policy.
This policy protects cardholders from unauthorized transactions made with their card. If a cardholder reports any unauthorized transactions, they will not be held liable for any charges. We will investigate the incident and take necessary measures.
Easy Access.
Get up-to-the-minute information with mobile and online banking, including current balances, transaction history and more.
Mastercard Global Service.
This program provides emergency card replacement services and emergency cash advances. In case your card is lost or stolen, you can quickly get a new card or access to cash.
Protecting your information is our number one priority. We make it easy for you to manage and maintain your debit and credit cards while keeping your purchases safe. Explore your options and apply for a
credit card
or open a
checking account
today.
Online Banking
You can do it all from your laptop, desktop or tablet. Pay bills, use financial health tools, get account history, set-up alerts and more.
Learn More