Financial Resolutions to Kick Off the New Year
Tips to focus on your financial health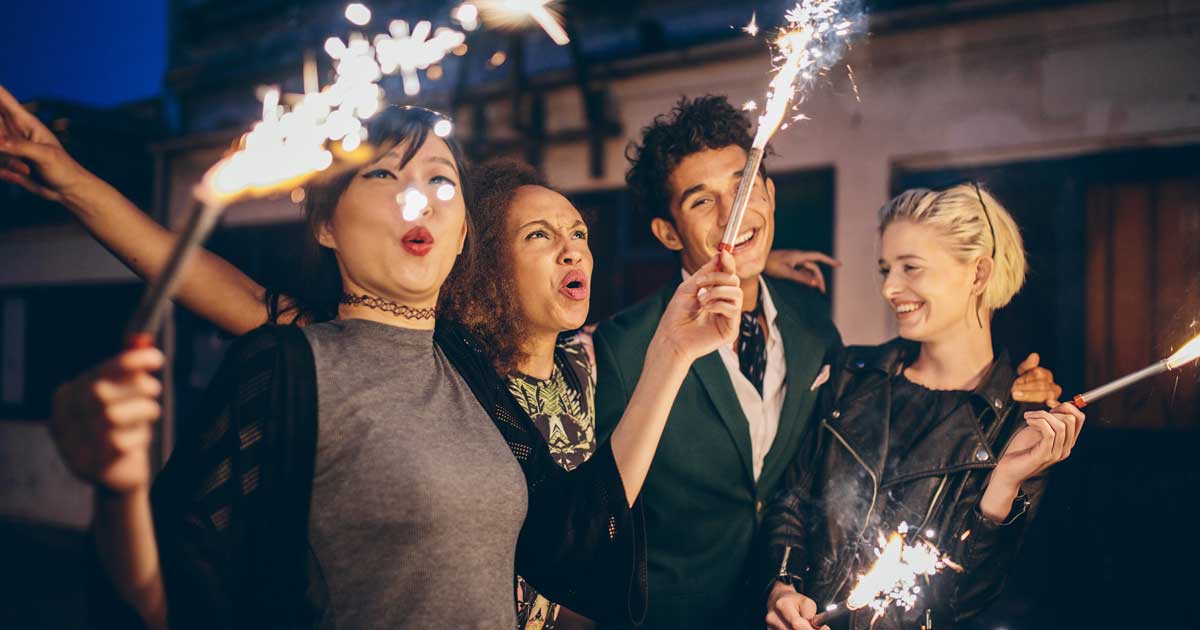 Along with a healthier lifestyle, getting financially fit is one of the most common resolutions people make each year. And with the new year right around the corner, now is a good time to plan how you will increase your financial health. Here's our top financial resolutions we're keeping in 2023.
Create a spending plan. Knowing where your money is coming and going is the first step in taking control of your financial wellbeing. Use our free spending plan to get started. If you already have a spending plan in place, review it to determine if any adjustments are needed from the previous year or for any upcoming changes you're aware of. For example, don't forget to include current subscriptions you're paying for, canceling any trials that expired or evaluating if you can get cheaper insurance policies. Decide your financial goals and establish a plan to reach them. Keeping your goals realistic will help you attain them and keep you motivated.
Meet with a financial advisor. A financial advisor can help you understand your current financial reality and work with you to create attainable goals for where you want to be. They can also provide great insights on how to structure your finances, create financially healthy habits and work on a plan with you so you're able to meet your goals. Our Financial Health Centers are here to help you do just that so feel free to stop by or make an appointment.
Pay down debt.
Debt tends to present itself as a dark cloud over our heads, quickly becoming overwhelming and something we want to get rid of as soon as possible. The first step is figuring out how much debt you have. Next you can formulate a strategy on how to repay that debt. Then you can adjust your plan as time goes on and your needs change. Read more about getting ahead of your debt here.
Start investing.
Once you've built up enough slack and you're well on your way to paying down debt, it's time to start investing. Yes, it can feel safer to save your nest egg in a place where you can see it. However, the interest rate on traditional savings accounts isn't high enough to compete with inflation. Money markets and share certificate accounts are a great, low-risk investment you can make to get the most out of your savings. Speak with a member service representative about which type of account is right for your needs.
Open a retirement account.
The sooner you start saving for retirement the better. If you're employed, one of the best things you can do for yourself is take advantage of your company-sponsored retirement plan like a 401k. Saving for retirement can provide tax benefits too. In most cases, you can contribute a percentage of your pre-tax income to your retirement account. This means you're paying yourself first, and you also get to lower your taxable income.
Make a will.
Understandably, nobody wants to think about their own death, let alone plan for it. But as uncomfortable as it may be, clarifying what will happen to your belongings can be rewarding, leaving you confident that your assets will go to the right people and places. In Texas, a legally-binding will and testament can be done for free with few requirements. Learn more about making your last will and testament.
Refinance your loans.
If you have several debts, you can help yourself feel less overwhelmed by refinancing them. Although this is not always the best solution for everyone, it's worth looking into. If you take advantage of a lower interest rate, you may end up saving money in the long run. Speak with a Member Relationship Specialist at a Financial Health Center to determine the best course of action.
Our Financial Health Centers specialize in helping people build and maintain financial slack. We're here to support you in getting those new financial habits going and celebrate with you along the way.