Smart Tips for Credit Card Users
Practice these good habits to mitigate the risks of using a credit card and maximize the benefits without putting your finances in jeopardy.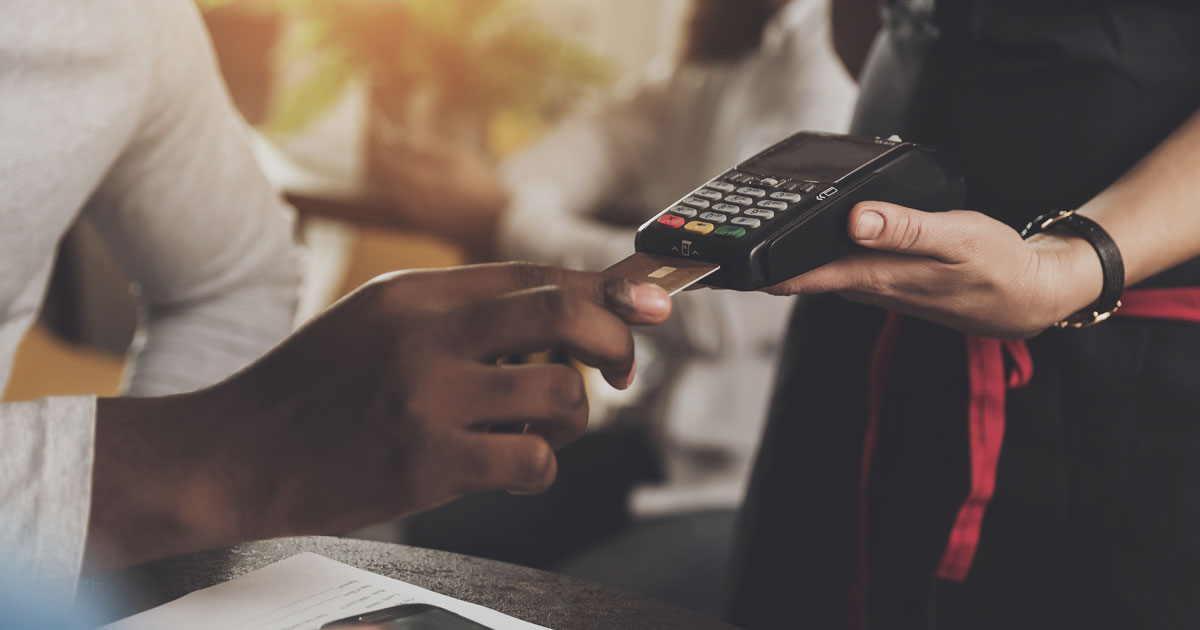 Credit cards are a great option to provide you with buying power, protect your purchases and build credit, however, they may present some pitfalls if you don't use them responsibly. Misuse can lead to long-term debt and damage to your credit score that can take years to fix. Practice these good habits to mitigate the risks of using a credit card and maximize the benefits without putting your finances in jeopardy.
Choose the right credit card.

Not all credit cards will offer options that are best for your needs, so it's important to shop around before applying. Consider factors like annual percentage rate (APR), fees, rewards and credit limit when selecting a credit card.



Avoid overutilization.

Credit utilization is the ratio of your credit card debt to your credit card limit and is a major determining factor in your credit score. A good rule of thumb is to keep credit utilization below 30%.



Don't charge what you can't pay.

It's easy to get carried away with the ease of using a credit card, but it can land you in financial hot water. Don't charge what you can't pay in full each month, but if that's not possible, try to pay a little extra than your minimum payment. Making only the minimum payments each month can snowball your debt with accrued interest. It's also important that you make payments on time since on-time payments is one of the biggest factors in determining your credit score.



Make a habit of reviewing your charges.

You are already more secure with a credit card than you would be with a debit card, but it's important to report unauthorized credit card charges as soon as you see them. You can set up alerts on your phone each time your card is charged for additional fraud protection.



Monitor your credit score. Your credit score is a measure of your creditworthiness and could impact your ability to get approval on loans. It's important to monitor your credit score to ensure it stays in good standing. You can get your credit score and personalized financial advice for free through Coach Lea, our virtual online credit coach.


Keep your credit card information secure. Protect yourself against fraud and identity theft by keeping your credit card information secure. Keep your card in a safe place and be cautious of the websites you enter your credit card information into when making purchases. Read our tips on how to protect yourself from fraud.


Think twice before canceling.

Canceling your credit card can be harmful to your credit score, especially if it's your oldest card. It will bring down the average age of your account, but more importantly it will decrease the overall available credit you can access, which is an important factor in calculating your credit score.



Consider using a financial app. A financial app associated with your credit card can be a helpful tool for keeping track of your spending and payments. Some apps might also offer additional features like autopay, spending alerts and financial health evaluations. With Credit Human online and mobile banking, you can add a credit card from any other financial institution to use our financial health tools and see how your credit card spending impacts your overall financial health.
While a credit card has many benefits, it's important to be mindful of your spending, pay your bills on time and don't be afraid to seek help if you need it. Make an appointment at your neighborhood Financial Health Center to discuss your unique situation and have a partner to support you on your path forward.